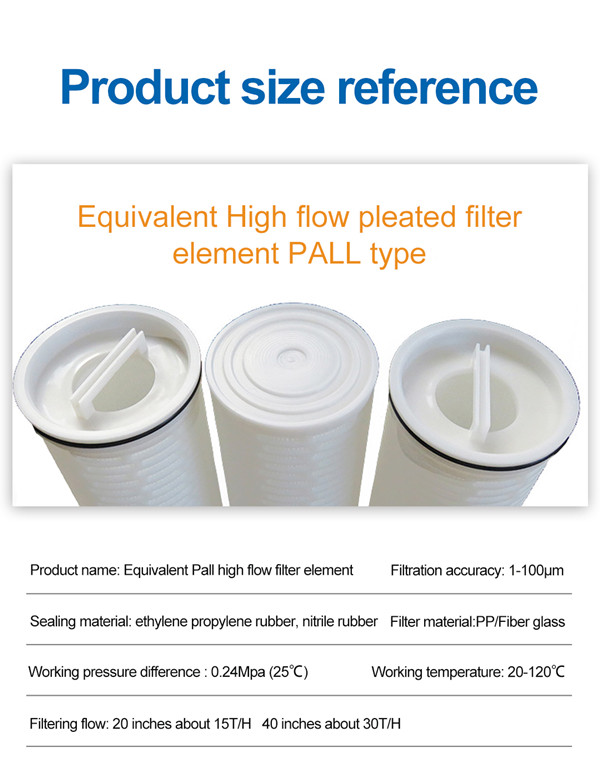 High flow water filtration system water filter HFU640UY400HW
Introduction: The introduction of High-flow water filter: Water treatment high-flow water filter element technology, interchangeable PALL, 3M and other imported brand high-flow filter elements and large-size, single-opening pleated filter elements, using
We're here to help:
Easy ways to get the answers you need.
Product parameter
Inquiry
Product parameter:
The introduction of High-flow water filter:
Water treatment high-flow water filter element technology, interchangeable PALL, 3M and other imported brand high-flow filter elements and large-size, single-opening pleated filter elements, using flow direction from the inside out, high-velocity pleated filter elements ensure long service life and high The capacity, filtration cost is relatively low and the flow rate is relatively stable. Greatly reduce the risk of leakage and ensure the quality of filtration; simple design, easy to install and move, greatly reduce the labor cost generated when replacing the filter, and ensure safety.The single-core flux of the large-flow water filter element can reach up to 70m3/h. Compared with the usual filter elements, it can greatly reduce the number of filter elements used, and significantly reduce the size of the matching shell. The special folding design makes the pressure drop obvious The service life of other filter elements is more than 2-4 times that of ordinary filter elements, which significantly reduces the replacement cost in the later stage. The convenient handle on the filter element makes the replacement of the filter element simple and convenient. It can provide four kinds of filtration accuracy, respectively 0.5, 1, 5, and 10 Micron, to meet the requirements of different precision levels. The overall polypropylene design and hot-melt bonding process can effectively prevent secondary pollution. The built-in skeleton can enhance the pressure resistance of the filter element during use. The built-in O-ring ensures the tightness and reliability of the filter. The combination of surface filtration and deep filtration reduces the size of the filter and saves costs. The product has the characteristics of low pressure drop and high dirt holding capacity. In the use of filtration, the number of filter replacements and unnecessary losses are reduced, thereby improving work efficiency.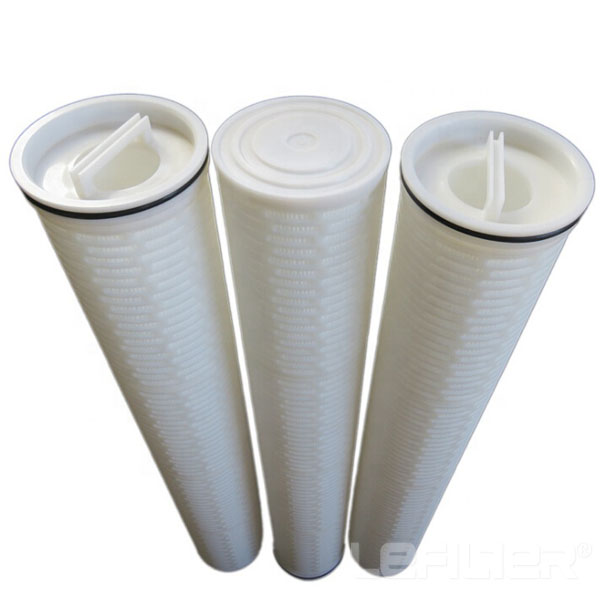 The technical parameter of High-flow water filter
Initial pressure difference: 0.2bar
Replacement pressure drop: 2.4Bar
Allowable pressure drop: 3.5Bar
Operating temperature: 80℃
Filtration direction: from inside to outside, without internal skeleton
Accuracy level: 1μm, 5μm, 10μm, 20μm, 40μm, 70μm, 100μm
Filter material: polypropylene glass fiber
Sealing material: ethylene propylene rubber, nitrile rubber, fluorine rubber, neoprene
Outer diameter: 6 inches (160mm)
Length: 20 inches (508mm), 40 inches (1016mm), 60 inches (1524mm)
The combination of surface filtration and deep filtration enables a single throughput to reach more than 70m/h;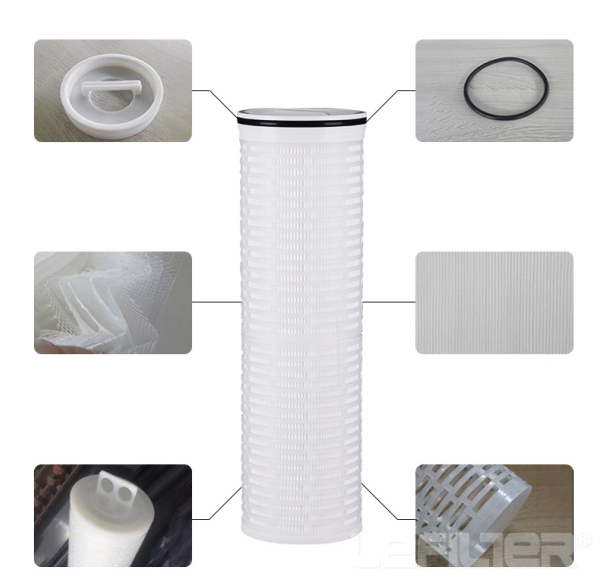 The applications of High-flow water filter:
RO security filtration, seawater desalination pretreatment;
Power plant condensate filtration;
Filtration of raw materials, solvents and water in the biopharmaceutical industry;
Filtration of bottled water, sugar liquid, edible oil, fruit juice, soft drinks, milk;
Paints, coatings, petrochemicals;
Microelectronics, film, fiber, resin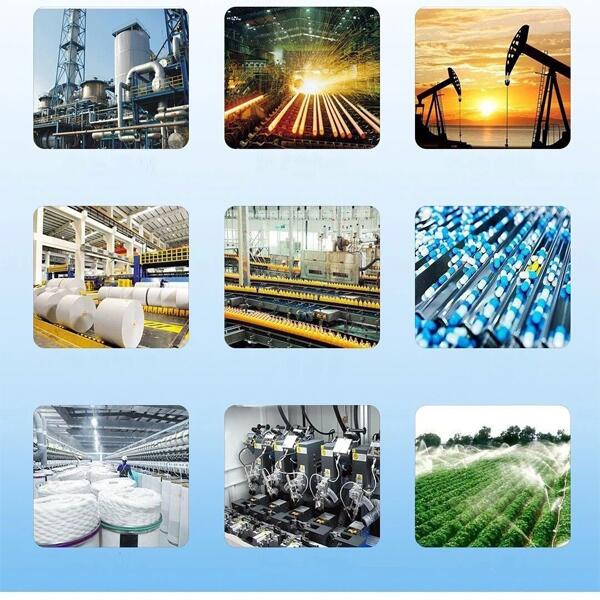 Please fill in your procurement needs and contact information