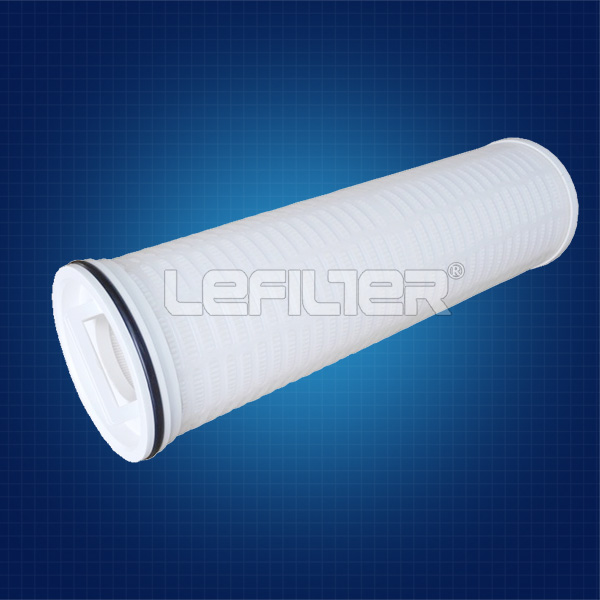 PALL ultipleat high flow water filter HFU660UY100H
Introduction: Factory high flow pleated filter cartridge/cooling water treatment filter/industrial water filter Product Description ofhigh flow pleated filter cartridge 3Mhigh flow pleated fil...
We're here to help:
Easy ways to get the answers you need.
Product parameter
Inquiry
Product parameter:
PALL ultipleat high flow water filter HFU660UY100H product description :
The large flow filter has a 6 inch./152mm large diameter, and is coreless, single open-ended with an inside to outside flow pattern.
The large flow filter diameter with big filter area insures to reduce the number of filter cartridges and the dimension of housing required.The long service life and high flow rate result in low investment and less manpower in many applications.
PALL Large flow water filters Applications
---Prefiltration of RO, Pretreatment of sea water desalination.
---Condensate water filtration, hot water recovery in power generation.
---API,solvents, and water filtration in BioPharm market.
---The filtration of bottled water,high Fructose, edible oil,soft drinks, and milk.
---Paints and coatings, Petrochemical, Refineries.
---Microelectronics, film, fiber and resin.
PALL ultipleat high flow water filter HFU660UY100H Features
---Gradient pore structure.
---Up to 110M3/H flow rate per filter cartridge for water filtration.
---Maximum 50% reduction of filter system.
---20inch/528mm, 40inch/1022mm and 60inch/1538mm lengths are available.
---All contaminants can be removed within the cartridge because of the flow direction.
PALL Large flow water filters HFU660UY100H Material of Constructions
---Filter media: Pleated glass fiber, Pleated depth Polypropylene(PP) pp Melt blown
---Support/Drainage: Polypropylene(PP)
---End caps: Glass fiber reinforced Polypropylene
---Seal Material: EPDM,NBR
PALL ultipleat high flow water filter HFU660UY100H Performance
---Removal Rating: 41 / 4 / 5 / 6 / 10 / 20 / 40 / 70 / 100 um
---Maximum Operating Temperature: Pleated glass fiber: 121°C
Pleated PP: 82 °C
Melt Blown PP: 65°C
---Maximum Differential Pressure: Pleated glass fiber: 3.4Bar at 121 °C
Pleated PP: 3.4Bar at 82 °C
Melt Blown: 1.03Bar at 65 °C
---Recommended Change out differential Pressure: 2.4Bar at 20 °C
---Suggested maximum Flow of water:
20inch length: 660LPM
40inch length: 1,300LPM
60inch length: 1,900LPM

More details ,please send to sales02@xxfilter.com
Please fill in your procurement needs and contact information