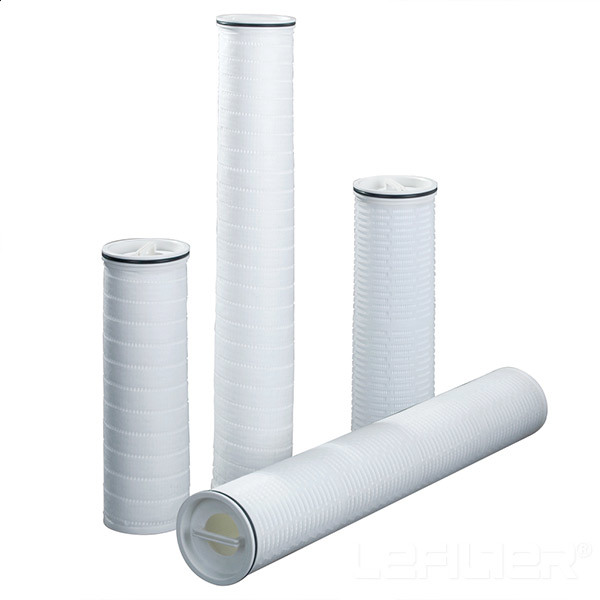 PALL water filter cartridge HFU640UY100H13
Introduction: Description of PALL High Flow water filter cartridge HFU640UY100H13 The PALL High Flow filter is suited for applications such as cooling water pre-RO and resin trap filtration. It is a large diameter coreless single open-ended pleated
We're here to help:
Easy ways to get the answers you need.
Product parameter
Inquiry
Product parameter:
Description of PALL High Flow water filter cartridge HFU640UY100H13
The PALL High Flow filter is suited for applications such as cooling water, pre-RO, and resin trap filtration. It is a large diameter, coreless, single open-ended, pleated cartridge with an inside to outside flow pattern. The filter's unique crescent-shaped pleat geometry, combined with its large 152 mm / 6 in diameter, reduces the number of filters and size of housing required. The cartridge is also available in a wide range of media types for other applications.
Features of PALL High Flow water filter cartridge HFU640UY100H13
• Up to 50% smaller filter system possible
• Up to forty times fewer elements to change out
• Very high flow rates per filter cartridge, up to 500 gpm / 114 m3/hr
• Available in 508 mm / 20 in, 1016 mm / 40 in and 1524 mm / 60 in lengths
• Coreless construction to minimize waste disposal
• Absolute rated filter medium for reproducible performance
• Inside to outside flow configuration - all contaminants held within the single open ended filter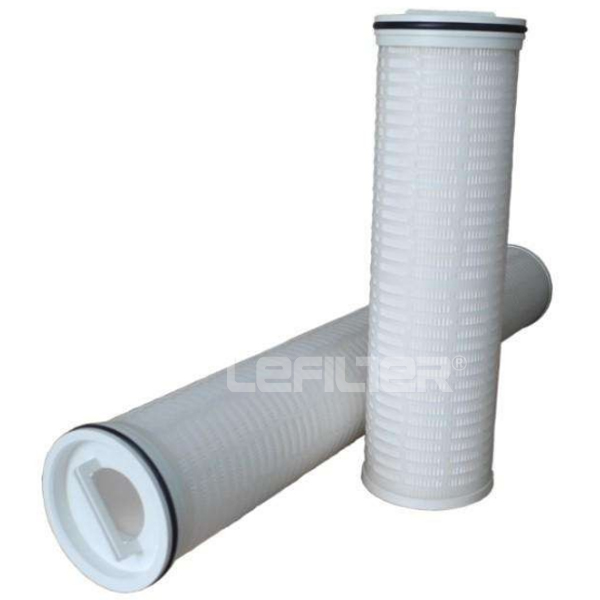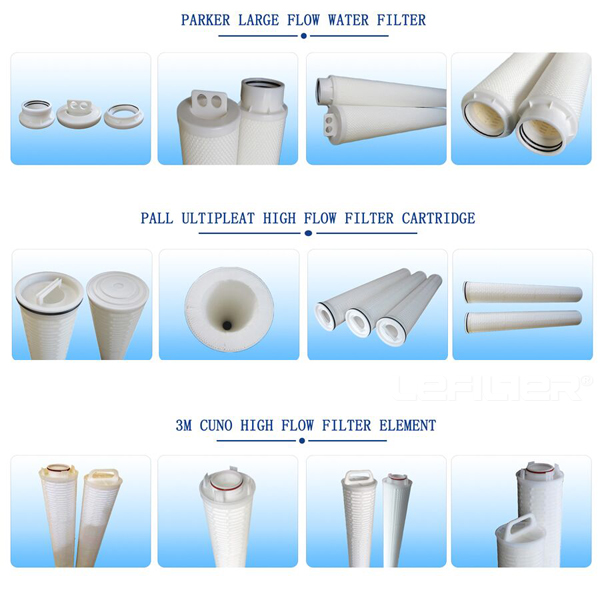 Specifications of PALL High Flow Water Filters HFU640UY100H13
| | |
| --- | --- |
| Filter Medium | Glass Fiber, PP, MBPP |
| Support and Drainage | PP |
| End Caps | glass fiber reinforced polypropylene |
| O-ring Seal Material | EPR, Nitrile Rubber |
| Removal Ratings | 1μm, 4.5μm, 6μm, 10μm, 20μm, 40μm, 70μm, 100μm |
| Length | 20inch (508mm) / 40inch (1016mm) / 60inch (1524mm) |
| Outer Diameter | 6 inch (152mm) |
Applications of PALL High Flow water filter cartridge HFU640UY100H13
Pre-filtration or RO system,DI water
Solvents,selected acids&lyes,chemical industry
Semiconductor, Eletronic industry ultrapure water system
FOOD and beverage,drinking water treatment
High Flow filter elements are designed for high particle removal efficiency of fine particulates from water applications.
PALL High flow filters typical Part Nos.
HFU620UY060H13,HFU620UY060J,HFU620UY100H13,HFU620UY100J
HFU620UY200H13,HFU620UY400H13,HFU620UY400J,HFU620UY400JU
HFU640GF020H,HFU640GF020H13,HFU640GF020J,HFU640GF100H1
HFU640GF100H13,HFU640GF200H13,HFU640UY020J,HFU640UY045J
HFU640UY1000J,HFU640UY1000J,HFU640UY1000JU,HFU640UY100H13,HFU640UY100H4
HFU640UY100J,HFU640UY200H13,HFU640UY200J,HFU640UY200J,HFU640UY400J
HFU640UY400J,HFU640UY700J,HFU660GF020J,HFU660GF100H1,HFU660UY020J
HFU660UY045H13,HFU660UY045H4,HFU660UY045J,HFU660UY060H13,HFU660UY060J
HFU660UY1000J,HFU660UY100J,HFU660UY200H13,HFU660UY200J,HFU660UY400J
HF620UY20J,HF640UY20J,HF660UY20J,HF620UY45J,HF640UY45J,HF660UY45J
HF640UY100J,HF660UY100J,HF620UY200J,HF640UY200J,HF660UY200J,HF620UY400J
HF640UY400J,HF660UY400J,HF620UY700J,HF640UY700J,HF660UY700J, HF620UY100J
Trista
Email: sales03@xxfilter.com
WhatsApp/Skype: +86 15537368210
Please fill in your procurement needs and contact information