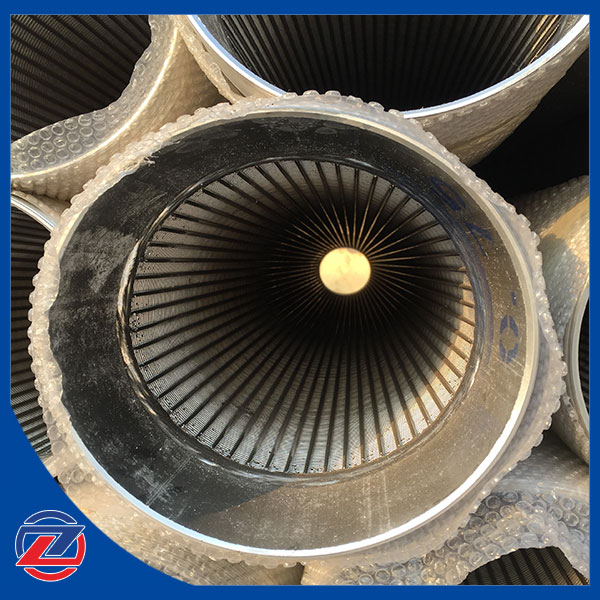 Johnson type screens
Introduction: Introduction ofJohnson type screens 1.Johnson type screens consist of Vshape profile wire and the longitudinal support rods. 2. Each intersecting point of wires of Johnson type screens is fusion welded, so it has sturdy construction and goo
We're here to help:
Easy ways to get the answers you need.
Product parameter
Inquiry
Product parameter:
Introduction of Johnson type screens
1.Johnson type screens consist of Vshape profile wire and the longitudinal support rods.
2. Each intersecting point of wires of Johnson type screens is fusion welded, so it has sturdy construction and good mechanical property.
3. The Vshape section plane of Johnson type screens can avoid blockage, and make sure of the unimpeded water.
4. The consecutive slot of our Johnson type screens have more open area, and Johnson type screens can reduce the speed of the water entering to avoid the sand entering the screen under the great pressure, so it can filter sand better.
5. The slot can change according to the real condition of the earth.
Specfication of Johnson type screens
1.Materials: stainless steel and low carbon , such as 201 304 304L 316 316L Q235, and they can be made according to the customers requirement.
2. Diameter: 114mm 168mm 219mm 273mm 325mm 377mm 406mm
3. Slot:0.05, 0.1, 0.2, 0.5, 0.75, 1, 1.5
4. Length: 3m&6m (5.8m for the 20ft container)
5. Connection: Welding, Thread (STC,LTC,BTC),Flange
6. Supply capacity: 6800m/month
7. First class technology, High quality, Competitive price, Fast delivery

Application of Johnson type screens
•Underground water well
•Borehole drilling
• Petroleum
• Chemical industry
• Pharmacy
• Food and beverage
• Metallurgy
• Coal mining
• Environmental protection
Related product:
Please fill in your procurement needs and contact information