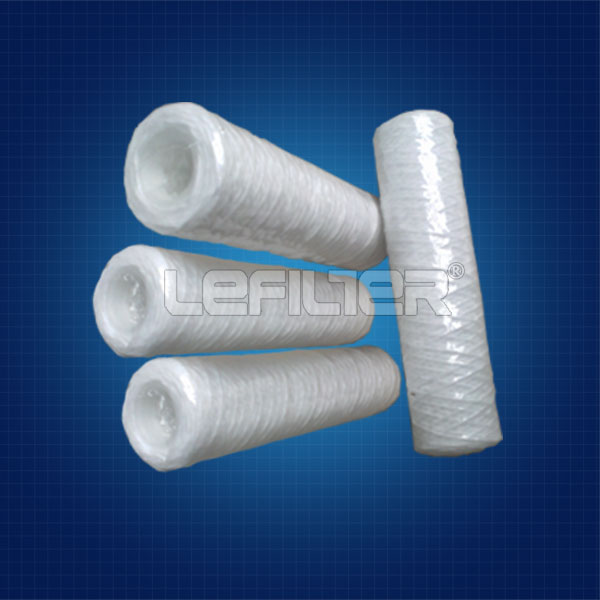 string wound filter cartridge
Introduction: Absorbent cotton filter for water treatment--Datail information: Precision 1 um-300um Length 10 Outer diameter 63.5mm1mm Inner diameter 30mm or 28mm Connector plane222 Plug-in226Plu...
We're here to help:
Easy ways to get the answers you need.
Product parameter
Inquiry
Product parameter:
Specifications of string wound filter cartridge
Place of Origin:Henan, China (Mainland)
Item name:string wound filter cartridge
Material:polypropylene (PP)
Effective Filtering:Dimension ≥0.65 ㎡
Internal support::PP material
OD(mm):65mm
Pore size(μm):0.5
Length:2.1-40"
Seal ring:Silicone,EPDM ,Nitrile ,Fluorous ,Fluorous and PTFE
Packaging & Delivery
Packaging Details:OPP bag & Corrugated Case for each.
Delivery Detail:5-7Days

Product Information
PP cartridge filters are designed to meet the special needs of the electronics and high purity chemical industries. Materials of construction were selected for the compatibility with chemicals and solvents used in electronics manufacturing. The cartridges produce minimal extractables when exposed to typical process chemicals and solvents, each cartridge module is pulse power flushed until the rinse effluent reaches 18+Megohm-cm and less than 3ppb TOC. Each cartridge module is also individually tested to ensure it is integral, these membrane cartridges should be used when high performance filtration is essential for high process industry.
Construction Materials:
Filtration Media Polypropylene Membrane
Media Support Polypropylene
End Caps Polypropylene
Center Core Polypropylene
Outer Support Cage Polypropylene
Sealing Method Thermal Bonding
O-rings Silicone, Buna, or customized
Please fill in your procurement needs and contact information