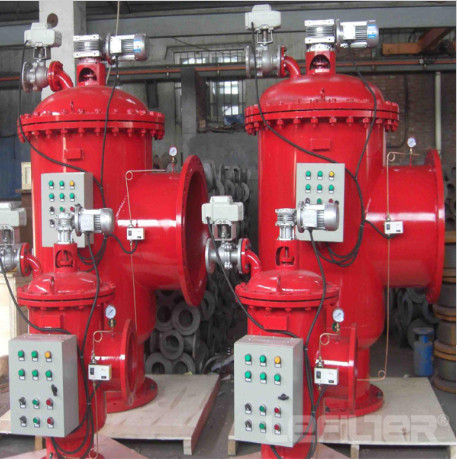 Automatic Self-cleaning Filter for Water Treatment
Introduction: Automatic Self-cleaning Filter for Water Treatment- When water runs through the inlet into the filter cartridgethe impurities were intercepted on the inner wall of the filter cartridge and the clean water flows out of the outlet. As the impurities i
We're here to help:
Easy ways to get the answers you need.
Product parameter
Inquiry
Product parameter:
​​​​​​​
Automatic Self-cleaning Filter for Water Treatment
When water runs through the water inlet into the filter cartridge, the impurities were intercepted on the inner wall of the filter cartridge, and the clean water flows out of the outlet.
As the impurities in the inner surface of the filter tube piles up, the differential pressure between the inlet and outlet runs up to the pre-set value, the self-cleaning process will begin.
The self-cleaning process can also begin when it reaches the washing time or manual prefabrication. And it includes two steps: Open the automatic drain valve on the filter; The cleaning brush inside the filter mesh is drove by the motor, and the impurities stopped by the filter mesh will be discharged from the drain valve.
When cleaning, the system does not cut off; the whole operation process of the filter is controlled by an intelligent control box which is equipped with the filter.
Control mode consists of differential pressure, time, manual and PLC control.
| | |
| --- | --- |
| Applicable Liquid | Water and liquid of low viscosity(<40cps), contaminant<300ppm |
| Lowest Working DP | Differential pressure between the outlet and discharging outlet >0.15MPa |
| Filtration Rating | 50-2000μm |
| Design Pressure Class | 0.6MPa/1.0MPa/1.6MPa/2.0MPa |
| Design Temperature | 0-95°C |
| Flowrate Range | 17-8000m³/h |
| Filter Area | 4970cm²-89530cm² |
| Self-cleaning DP | 0.05MPa-0.07MPa |
| Control System | parallel control of differential pressure and time |
| DP Instrument | Differential pressure transmitter, differential pressure switch |
| Gear Motor | 120W, three phase, 380V, protection class IP55, CCWU |
| Inlet and outlet size | 2"-24" |
| Connection Standard | flange,HG20592-2009(Standard Design), HG20615-2009(ANSI B16.5 compatible) |
| Filter Element | V-SLOT series slotted screen, material 316L/SuperDuplex/Ti2 |
| Wet Part Material | 304/316L/CS, special material available (such as 904L,duplex S.S.) |
| Inner Lining | Epoxy, PA11 for CS Housing or special anti-corrosion requirement |
| Housing Sealing Material | NBR(Standard/VITON(FKM) |
| Discharging Valve | Pneumatic stainless steel valve or butterfly valve, protection class IP65 |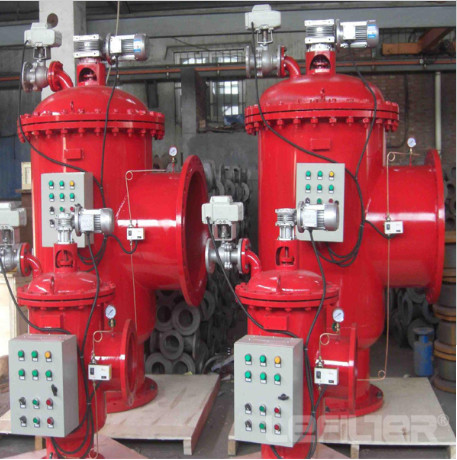 Trista
Email: sales03@xxfilter.com
WhatsApp/Skype: +86 15537368210
Please fill in your procurement needs and contact information