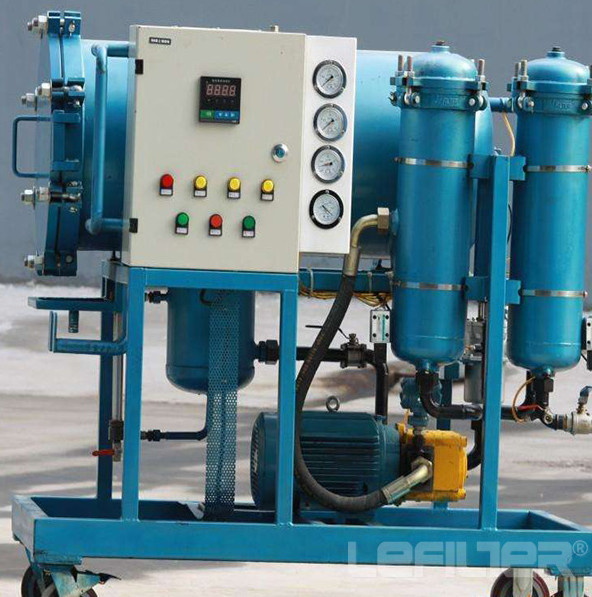 GLYC Series High Viscosity Mobile Oil Purifier
Introduction: GLYC Series High Viscosity Mobile Oil Purifier Applications 1. Filtration of high viscosity oil 2. The filling of high viscosity oil 3. The bypass filtration when high viscosity oil system at work Product Performance 1. The oil filter machi
We're here to help:
Easy ways to get the answers you need.
Product parameter
Inquiry
Product parameter:
GLYC Series High Viscosity Mobile Oil Purifier Applications

1. Filtration of high viscosity oil
2. The filling of high viscosity oil
3. The bypass filtration when high viscosity oil system at work

Performance

1. The oil filter machine used special high-viscosity oil pump, having advantages of transmission fluid smooth, pulseless, low noise, small vibration and strong self-absorption capacity.
2. Can filter a variety of corrosive media, particularly suitable for filling and purifying the high viscosity oil.
3. Optional heating function, when the temperature is too low or the oil viscosity is too large, you can start the heater for heating oil, the maximum temperature is up to 120 °C.
4. The pipe with overflow protection devices, which can effectively protect the safety of the hydraulic system.
5. The use of thermal relay protection to prevent motor damage caused by motor overload.
6. The coarse filtration of suction port can protect the pump and extend the life of the main filter.
7. The precision filter chosen by different users for different precision, and can achieve the desired results.
8. Precision oil filtration housing with quick open structure, which can quickly open the cover and replace the filter without any tools.
9. Pressure gauge equipped on the panel, can show the continuous indication of the degree of contamination of the system operating conditions and filter.

Technical parameters
Model

LYC-25B-*/**

LYC-40B-*/**

LYC-50B-*/**

LYC-63B-*/**

LYC-100B-*/**

LYC-160B-*/**

Rated flow(L/min)

25

40

50

63

100

160

Temperature( °C)

5-100

Recommended viscosity(CSt)

10-760

Rated pressure(MPa)

1.0

The original pressure loss(MPa)

≤0.2

First class filtration micron(μm)

100

Secondary class filtration micron(μm)

10,20,30

Third class filtration micron(μm)

3,5,10,20,40

Voltage(V)

Three-phase AC380V Two-phase AC220V

Motor Power(kw)

1.1

1.2

3.0

3.0

4.0

5.5

Weight(kg)

160

232

240

265

400

540

Dimensions(mm)

1080x600x980

1200x600x980

1500x740x1020

1500x740x1020

1500x740x1020

1500x740x1020

Note: * Secondary precision filter accuracy, such as 003 means 3 um
** The applicable media, The range of 10 ~ 3000 CSt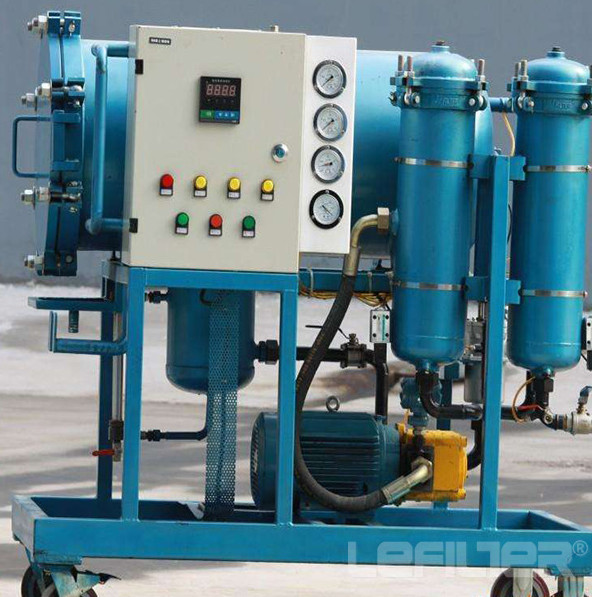 Trista
Email: sales03@xxfilter.com
WhatsApp/Skype: +86 15537368210
Please fill in your procurement needs and contact information