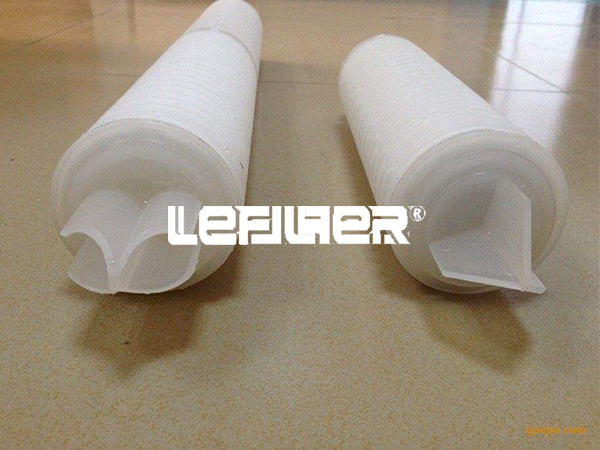 PP folded filter cartridge for Chemical industry
Introduction: PP microporous membrane folded filter 20 micron Product Description PP Microporous Membrane Pleat Water Filter is made of pleated inner and outer support layer consisting of ultra-fine polypropylene fiber and non-woven fabrics or (wire mesh)
We're here to help:
Easy ways to get the answers you need.
Product parameter
Inquiry
Product parameter:
Product Description of PP micro pleated water filter
The pp folding filter element is made of ultra-fine polypropylene fiber membrane and non-woven fabric or (silk mesh) inner and outer support layers. The center rod and end cover of the filter element shell are processed by hot-melt welding technology, without any glue, and no leakage. No secondary pollution.
The pleated filter element adopts the folding type, the membrane filtration area is large, the dirt holding capacity is large, the pressure difference is low, and the service life is long. The entire filter element is 100% pure PP material and has a wide range of chemical phase capacity.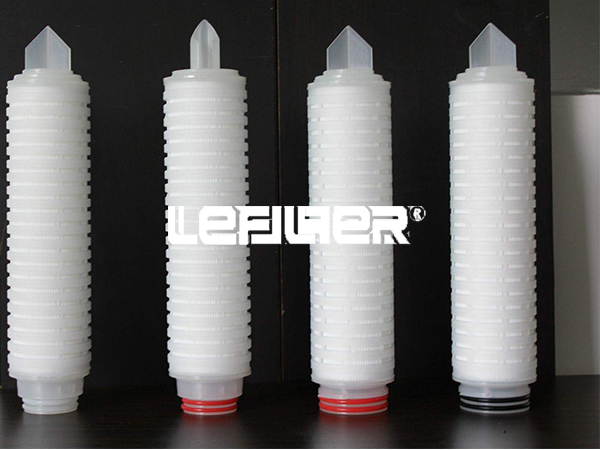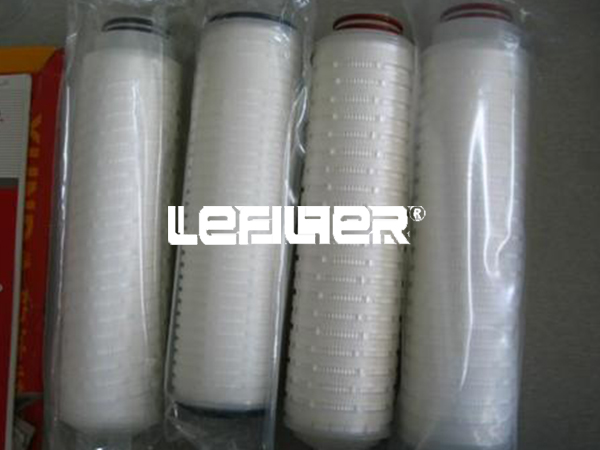 Product Features of PP micro pleated water filter
1.Folding, large membrane filtration area,
2.large dirty holding capacity
3.Low pressure drop
4.long service life
5.Overall filter made of 100% pure PP material, with a wide range of chemical compatibility
Optional for a wide filter accuracy.

Materials Of Construction

Filter Media:

Polypropylene Membrane

Support Layers:

Polypropylene

Micron Rating:

0.1, 0.20, 0.30, 0.45, 1.0, 3.0, 5.0, 10, 20, 50, 100 um

Cage, Core, End caps:

PP

Seal Method:

Thermal Bonded, No Adhesives

O-rings/gaskets:

Silicone, Nitrile, EPDM, Viton, Teflon

Cartridge Dimensions

Outer Diameter

69 mm

Inner Diameter

33 mm

Length

5, 10, 20, 30, 40 Inch

Filtration Area(m2)

0.65 m2 per 10''

Operating Conditions

Normal Operating Temp:

Up to 60℃ (140℉)

Max.Operating Temp:

80℃ (172℉) at P≤1.0 bar (14psi)

Max. Differential Pressure

Normal Flow:

4.2 bar (60 psi) at 25℃ (77℉)

Reverse flow:

2.1 bar (30psi) at 25℃ (77℉).

PH Value compatibility:

1-13

Sterilization:

Steam Sterilization for 30 minutes at 121±2 ℃, Cumulative Time:15hours;

Flush with hot water at 82℃(180℉) for 30 minutes,
at P≤1.0 bar (14psi) -- Recommended.
Application field of PP micro pleated water filter
Pharmaceutical industry: pre filtration of various antibiotic pharmaceutical
Food and beverage industry: filtration of wine, mineral water and drinking water
petroleum industry: pre filtration of oil field water
Electronic industry: pre filtration of high purity water
Chemical industry: filtration of all kinds of organic solvents, acid and alkali
Please fill in your procurement needs and contact information