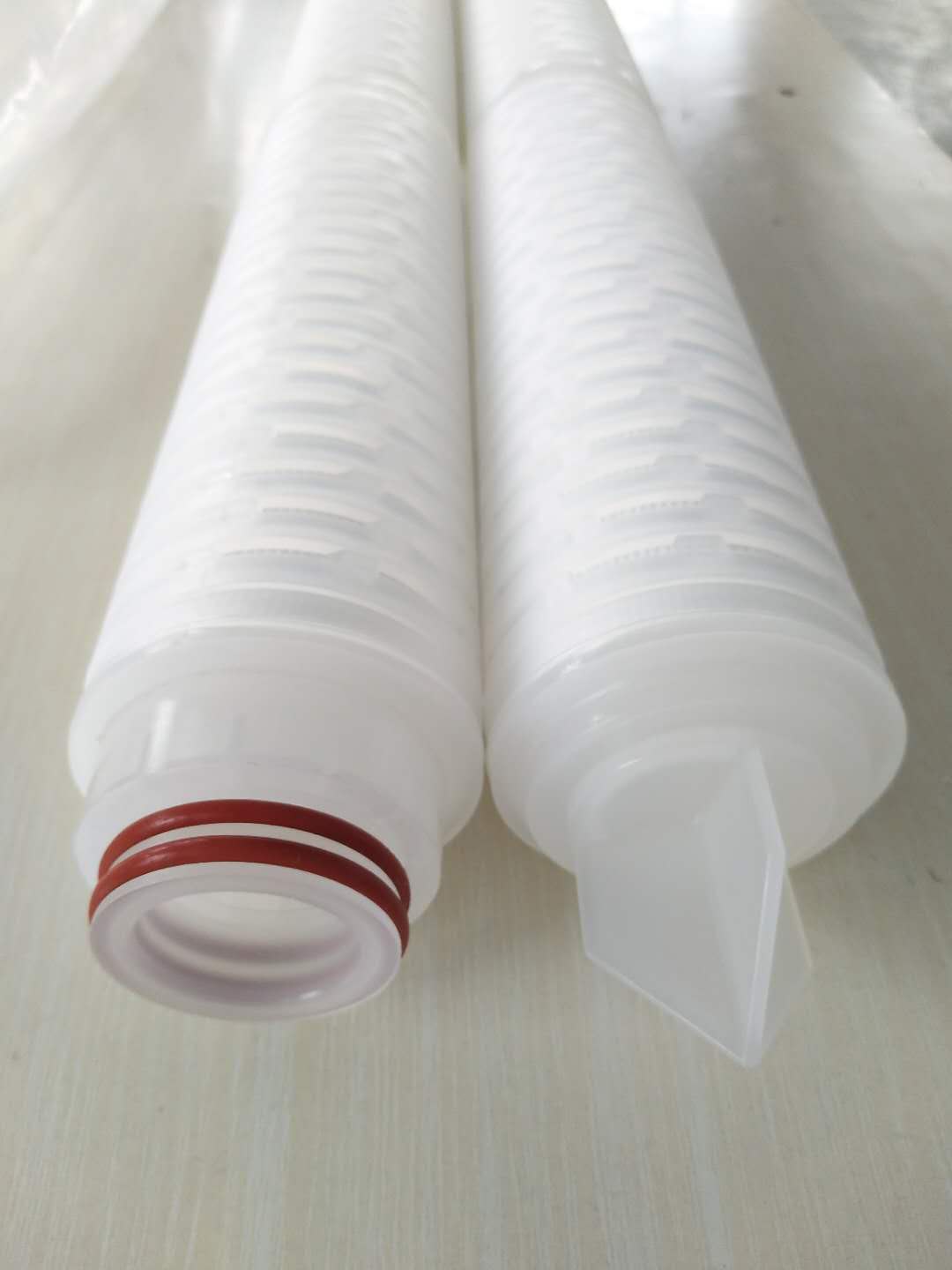 PP microporous folded filter forpre filtration of various an
Introduction: PP microporous membrane folded filter0.45 micron Product Description PP Microporous Membrane Pleat Water Filter is made of pleated inner and outer support layer consisting of ultra-fine polypropylene fiber and non-woven fabrics or (wire mesh
We're here to help:
Easy ways to get the answers you need.
Product parameter
Inquiry
Product parameter:
1.Product information of PP pleated water filter
Employed a variety of high-quality filter material, folded filter is made by folding the imported non-woven fabric or mesh, which serves as the supporting layer. The materials meet the requirement of FDA, and have a wide range of chemical compatibility. The filter housing, the centre rod, and the end cover all employs the thermal fusion welding technology. Without using any glue, the production process is environment-friendly, no pollution, and no leakage.
2.Technical specifications of PP pleated water filter
Filter size:
Outer diameter: 69 mm
Length: 9.75 ", 10 ", "20", 30 ", 40"
Parts material:
Filter material: polypropylene (PP), poly ether sulfone (PES), poly tetra fluoro ethylene (PTFE), Nylon 6 (N6), PVDF membrane
supporting/diversion layer: polypropylene
Shell/centre rod/end cover: polypropylene
Sealing ring material: silicon rubber, ethylene-propylene rubber, nitrile rubber, fluorine rubber, Teflon rubber
Filter performance:
filtering accuracy: 0.1μm, 0.22μm, 0.45μm, 1μm and 3μm,5μm, 10μm, 20μm, 50μm
The highest operating temperatures: 1 bar 80 ℃, when the temperature exceeds 50 ℃ the recommendation is to employ stainless steel as the supporting ring
Maximum PSID (Pounds per Square Inch Differential): 4.0 Bar at room temperature
The biggest backpressure difference: 2.0 Bar at room temperature
Sterilization temperature: 121 ℃, 30 minutes at a time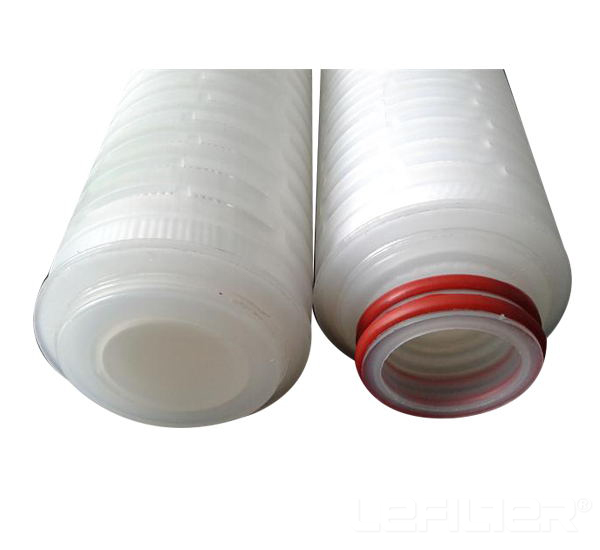 3. Product features of PP pleated water filter
Outstanding chemical compatibility, suitable for filtering the strong acid, alkali and organic solvents
Membrane is the deep folding filtration, and the folding design increases the filtering area
Low PSID (Pounds per Square Inch Differential), strong pollutant-carrying capacity, long service life
A variety of filtering precisions are offered.
The gradual aperture changes can provide high pollutant-carrying capacity
Materials meet the FDA's requirements
4.Application field of PP pleated water filter
Pharmaceutical industry: pre filtration of various antibiotic pharmaceutical
Food and beverage industry: filtration of wine, mineral water and drinking water
petroleum industry: pre filtration of oil field water
Electronic industry: pre filtration of high purity water
Chemical industry: filtration of all kinds of organic solvents, acid and alkali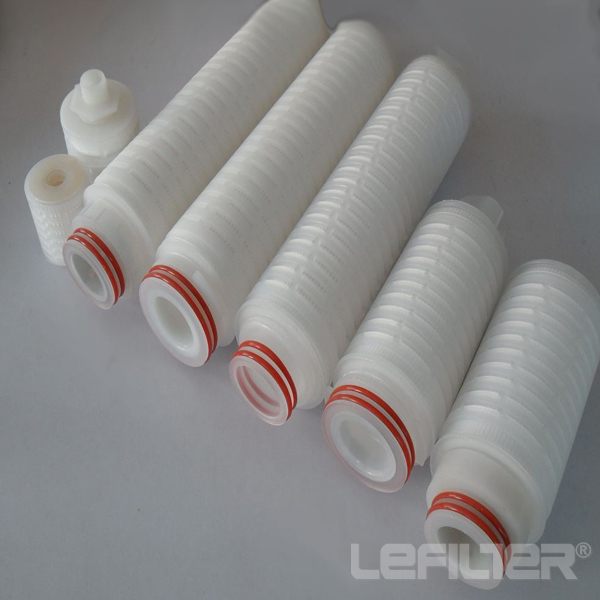 Please fill in your procurement needs and contact information