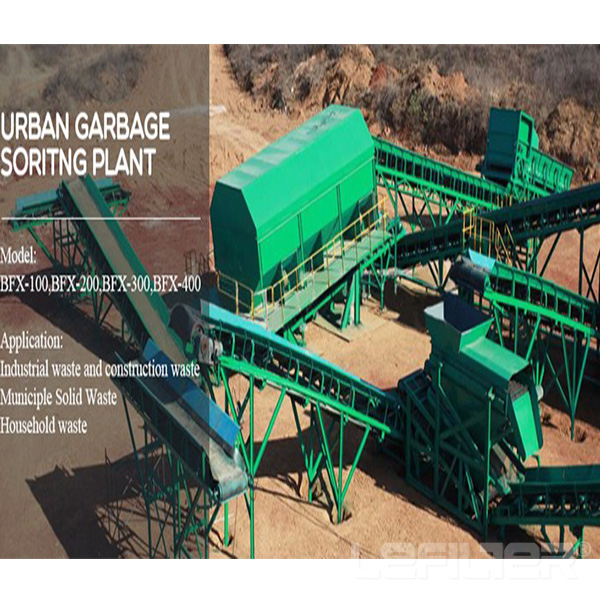 waste sorting machine Environment Project
Introduction: Working process of waste sorting machine: 1. After entering the field the garbage in the truck will be unloaded on the discharge platform and then brought to the scale plate feeder by hopper. The uniform distributing machine and scale pla
We're here to help:
Easy ways to get the answers you need.
Product parameter
Inquiry
Product parameter:
Working process of waste sorting machine:
1. After entering the field, the garbage in the truck will be unloaded on the discharge platform, and then brought to the scale plate feeder by hopper. The uniform distributing machine and scale plate feeder are coordinated with each other to rotary, which plays a role in uniform distributing, to ensure that the follow-up equipment can work normally and efficiently.
2. After uniformly distributed, the garbage is sent to the manual sorting platform by belt conveyor, where the workers will sort and select the large objects (quilts, cotton clothes, trunk, branches, long sticks, brick and stones, bottles, etc.) and hazardous waste. The bag breaker can break up the garbage wrapped in plastic bags for further sorting.
3. After sorted by manual, the garbage will be sent into screening machine by belt conveyor for screening treatment. According to the technical requirement, we set the sieve plate diameter of the rotary screening machine as 50mm. The machine can divide the garbage into two parts: large than 50mm and smaller than 50mm. The garbage smaller than 50mm is mainly organic matter, and the iron objects in this part of organic matter can be selected out by the hanging magnetic separator, and then is directly sent into compost workshop for treatment.
4. The iron materials larger than 50mm (mainly iron beverage cans and iron cans) can be sorted out by magnetic separation. Then the other garbage larger than 50mm is sent into winnowing machine by belt for wind election treatment. The comprehensive winnowing machine can sort the garbage on the screen out and divide into three parts: the light plastic waste; heavy materials (bricks and tones, rubber shoes, tiles, glass, etc.); secondary heavy materials (hard plastic, textiles, rubber products, wet paper products, etc.).
5. The light plastic waste is sent to manual sorting platform to select debris, and then sent to packing machine by belt for compression packaging and sale, or further processed by waste plastic recycling machine or plastic to oil machine. After sorted by manual, the available substances in the heavy materials (such as rubber shoes) can be shredded by tyre shredding machine for further treatment, such as made into rubber powder by rubber powder production line or converted into fuel oil and carbon black by pyrolysis equipment. The available substances in the secondary heavy materials contain hard plastic products, textiles, rubber, large organic matter and other items available. These sorted materials can be packed for sale. The sorted materials on the screen are mainly combustible materials, which can be directly incinerated for power generation, or landfills. According to the sinotrans way, our waste sorting equipment can be equipped with garbage compression box for further processing.

We also accept the PPP ,BOT of Environment project .

contact me ,whatsApp id 0086-13069352523
Please fill in your procurement needs and contact information