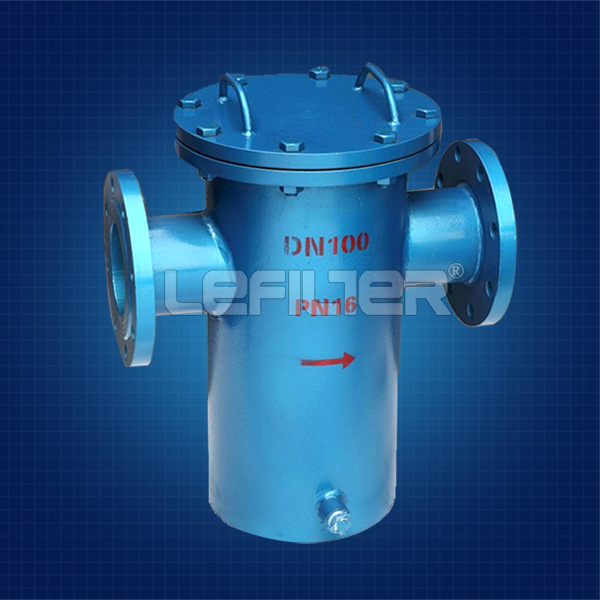 basket strainer
Introduction: The introduction of stainless steel bag filter: Stainless steel bag filters range from single-bag, double-bag and multi-bag filters, all of which are closed filters, and their worki...
We're here to help:
Easy ways to get the answers you need.
Product parameter
Inquiry
Product parameter:
basket strainer structure
Technical Parameters of basket strainer
1. Working pressure (MPa) 1.6; 2.5; 4.0; 6.4
2. Working temperature (°C) 20°C -120°C, in special situation, it can be up to 200°C
3. Medium viscosity (mpa • s): in general, 500; >500 as special supply.
4. Material: a. Shell: cast iron (A), cast steel (E), stainless steel (B, C);
b. Filter screen: copper screen, stainless steel screen
5. Connecting flange: GB9112-88; based on JB/T78-82-94
Model of basket strainer
| | | | | | |
| --- | --- | --- | --- | --- | --- |
| DN | D | L | H1 | H | ㎡ Effective Filtrate Area |
| 25 | 76 | 180 | 160 | 260 | 0.0162 |
| 32 | 76 | 200 | 160 | 270 | 0.0162 |
| 40 | 108 | 260 | 170 | 300 | 0.0315 |
| 50 | 108 | 260 | 170 | 300 | 0.0315 |
| 65 | 140 | 330 | 240 | 360 | 0.0461 |
| 80 | 159 | 340 | 250 | 400 | 0.0590 |
| 100 | 219 | 400 | 300 | 470 | 0.1077 |
| 125 | 273 | 480 | 360 | 550 | 0.1759 |
| 150 | 273 | 500 | 420 | 630 | 0.2910 |
| 200 | 325 | 560 | 530 | 780 | 0.4076 |
| 250 | 426 | 660 | 640 | 930 | 0.5016 |
| 300 | 450 | 750 | 840 | 1200 | 0.6800 |
| 350 | 500 | 800 | 1010 | 1520 | 0.7200 |
| 400 | 550 | 840 | 1150 | 1720 | 0.8120 |
| 450 | 600 | 960 | 1310 | 1920 | 0.8900 |
| 500 | 700 | 1080 | 1440 | 2110 | 0.9502 |
{dede:include filename="form.htm"/}
Related products
Please fill in your procurement needs and contact information
a class="next"> >
<