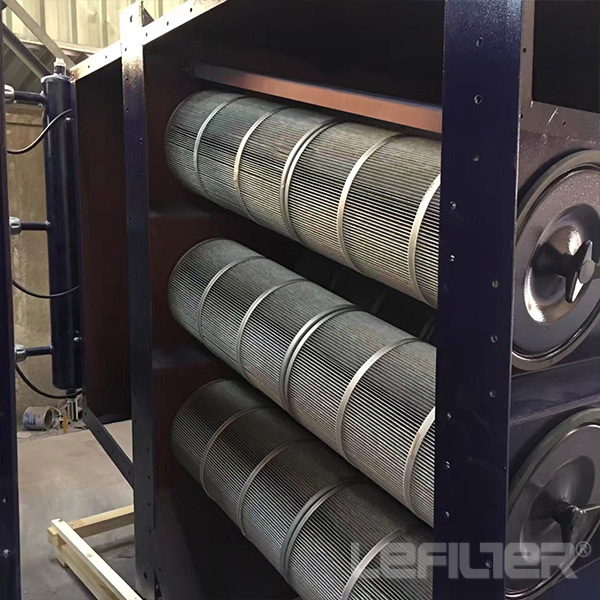 industrial anti-static cartridge type dust collector
Introduction: Descriptionsstainless steel dust collector bag filter type for plastic industry Baghouse dust collectors are using needle felt bags for filtering and reverse pulse compressed air...
We're here to help:
Easy ways to get the answers you need.
Product parameter
Inquiry
Product parameter:
industrial anti-static cartridge type dust collector is an environmental protection and purification equipment with compact structure, good cleaning effect, small maintenance workload, safe and reliable operation and high dust removal efficiency. Suitable for explosion-proof and explosion-proof requirements such as coal dust, chemical dust, flour dust, etc.
If there is an explosion, it may explode.
The industrial anti-static dust collector is equipped with an explosion-proof valve on the cabinet.
The fan and motor are designed with explosion-proof design.
The internal use of anti-static dust filter cartridge is flexible and convenient.
It can be collected on site and treated locally, which can effectively ensure the cleanliness of the air.
The basic structure consists of a box, a fan, a filter cartridge, a dust collector and a microcomputer control part.
The dust-containing gas is sucked into the tank by the fan through the dust hood, filtered through the filter bag (filter cartridge), and the dust particles are blocked. Sliding on the surface of the filter bag (filter cartridge), the filtered purified gas is discharged through the air outlet. The entire dust removal filtration process is the result of a combination of effects such as gravity, inertial force, collision, electrostatic adsorption, and sieving.
The bag filter is currently the dust collector with the highest dust removal efficiency, and the dust removal effect can reach 99%.
The utility model has the advantages of low cost, convenient maintenance, simple operation and wide application.

Q: How can I get the quotation?
A: Tell us the specifications of dust collectors, such as working situation, dust or fume characteristics, airflow(CFM), filter area(M2), inlet temperature(℃), wind speed(M/min) etc. We will send the quotation within 24 hours.

Contact Us Now !
Attn: Ms Erica
Mobile : 0086-13069352523 (whatsApp/wechat)
E-mail: sales02@xxfilter.com
Skyp: lefilteryu
Please fill in your procurement needs and contact information